We know different learning demands different teaching. Bodine School gives students with dyslexia the tools, the knowledge, the skills, and the confidence to read and succeed.
Programs
Elementary School
Bodine School provides a well-rounded elementary school experience for students in grades 1-6 who have been diagnosed with dyslexia. The Orton-Gillingham (OG) approach is the cornerstone of Bodine School's academic curriculum used as intervention for our students' reading challenges daily. Though language arts instruction is central to our curriculum, we offer a comprehensive program to develop the whole child and ultimately prepare them for successful outplacement in a traditional school. This includes Mathematics, Art, Innovation Lab, Library, Music, and P.E.
Summer Reading Program
The Summer Reading Program at Bodine School provides literacy skills to struggling readers in grades 1-6 and gets students excited about reading and writing while minimizing summer learning loss. The program mimics the first half of a typical elementary school day at Bodine: Orton-Gillingham instruction, grammar, and written expression, and reading and vocabulary.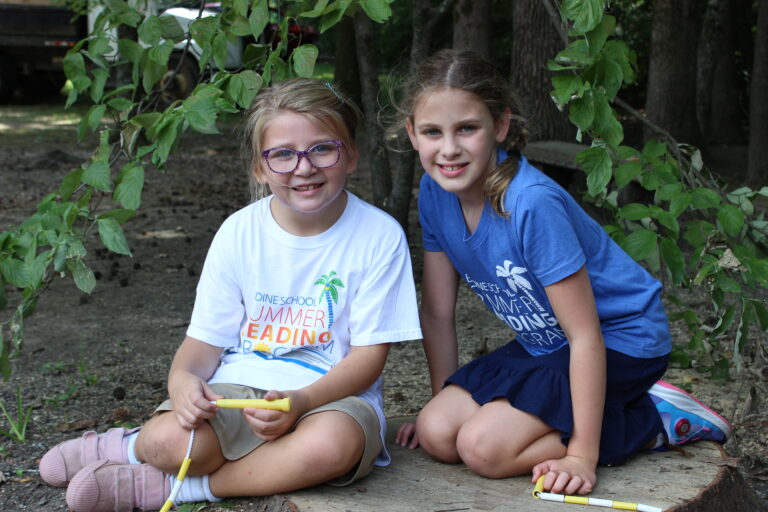 Before, Being, and Beyond Bodine
Before Bodine
Before Bodine School, students with dyslexia show difficulty with reading, writing, spelling, comprehension, and organization. They lose confidence as they struggle through traditional programs.
Being Bodine
Bodine students thrive in an excellent, well-rounded elementary school environment with an emphasis on research-based language arts instruction. Using the Orton-Gillingham approach, students unlock the code of language.
Beyond Bodine
In an average of 3 years, students at Bodine School blossom into resilient readers and transition performing on grade level. Bodine "graduates" emerge confident and able to reach their full potential.