The Erika Center at Bodine School serves as a dyslexia resource center for the entire Mid-South.
Mission and Services
Many schools have neither the training nor the resources to screen struggling readers or equip educators to identify and remediate students with dyslexia. With an estimated 15-20% of all students displaying characteristics of dyslexia, we cannot overcome the achievement gap or increase the high school graduation rate, nationally or locally, unless more children with learning differences can read at grade level. The Erika Center's services include:
Community presentations defining dyslexia and developmentally appropriate literacy benchmarks
Literacy screenings to evaluate grade-level language skills
Professional development and training opportunities for Mid-South educators to strengthen identification of and intervention for students with dyslexia
Free and public outreach events to increase awareness of dyslexia and how it relates to other learning differences
Satellite programs at area schools, providing a trained Orton-Gillingham Classroom Educator in a specialized language arts program (Currently at Rossville Christian Academy and St. Ann Catholic School in Bartlett)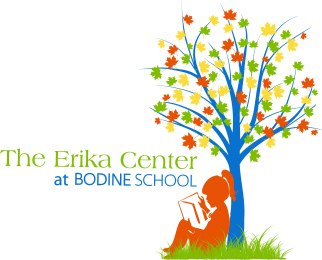 History of the Erika Center
The Erika Center is named after Erika Yunkun, who began attending Bodine in 2007. In 2012, The Erika Center was made possible by a donation to honor Erika Yunkun, a Bodine student, who passed away in 2011 due to a brain tumor. Erika's work ethic was eclipsed only by her compassion for and encouragement of her classmates to succeed. The donor asked that the Center's work would preserve and honor the memory of Erika. The Erika Center was designed to emulate to the larger community the compassion that Erika showed her classmates.
In April 2016, the Tennessee Legislature passed the "Say Dyslexia" law (HB 2616/SB 2635), placing emphasis on the continuum of services needed for students with dyslexia along with providing professional development resources for educators regarding identification and intervention for all students.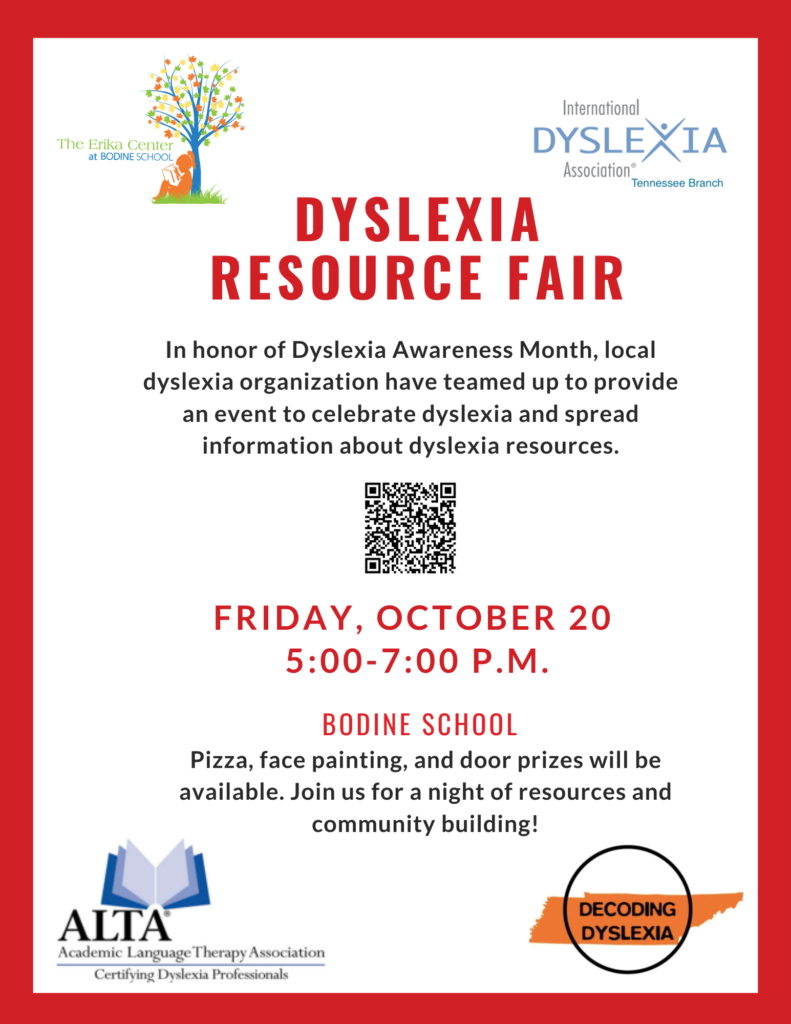 Dyslexia Resource Fair: Friday, October 20th, 5:00-7:00 p.m.
The Erika Center at Bodine School, in partnership with Decoding Dyslexia Tennessee, the International Dyslexia Association, and the Academic Language Therapy Association of Tennessee ALTA, is proud to announce the Dyslexia Resource Fair at Bodine School.
This event is aimed at families and community members who are interested in learning more about dyslexia and the resources available to them.
The fair will take place on Friday, October 20, and will feature information tables from each organization, as well as door prizes throughout the night, including a discounted seat in Bodine's Summer Reading Program. Attendees will also be treated to Marcos's pizza and desserts.
Children can enjoy activities such as face painting, coloring sheets, and access to our playground. Best of all, admission is free! Come join us and learn more about dyslexia and the resources available to support those impacted by it.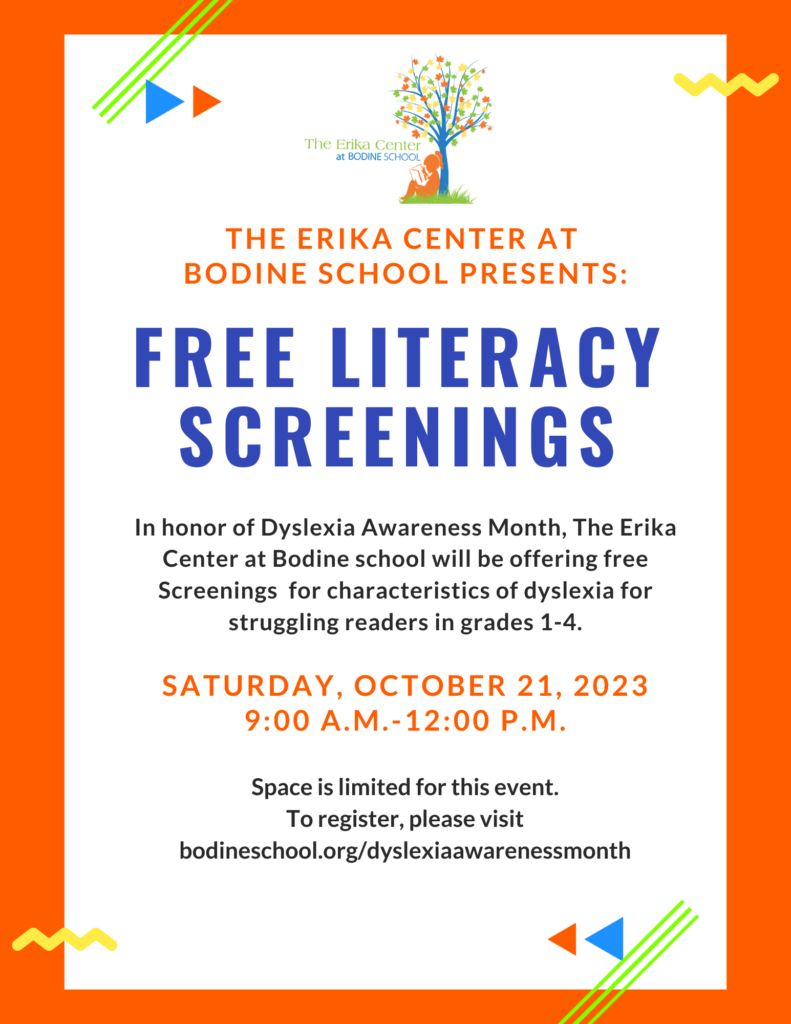 Arise2Read Video Series
In partnership with Arise2Read, this series of videos was designed to inform parents and educators about the Science of Reading, Reading Milestones and Reading as a Family and Reading in the Classroom.